The PC classic puzzler/platformer Lode Runner returns to Steam PCs in Lode Runner Legacy, coming to July 13th courtesy of Tozai Games.
[ I don't typically write a lot of gaming news, but I have long, strong memories of Lode Runner and more than a little history with the series. ]
A little history
Lode Runner is a classic PC puzzle / platform game first developed and released in 1983 by Broderbund software. The basic goal is to use your 'digging' power (which destroys blocks temporarily) to  avoid enemies and collect all of the gold blocks.
It's largely more puzzle game than action game, but it always had an addictive quality to it. I remember it fondly, having played quite a few hours of it and making my own levels on the Commodore 64 version.
As a matter of fact, according the Lode Runner Wikipedia entry, Lode Runner was one of the first-ever games to include a level editor.  It was also named one of  "The Greatest Games of All Time" by GameSpot.
Lode Runner went on to span many early platforms and was a critical and commercial success. Although largely lost to history now despite its many revivals over the years, it is still a venerable classic of PC gaming.  Prior to Tozai Games' revival of it, the last released version of the game was in 2012.
Tozai revives the Lode Runner legacy
Tozai's Lode Runner Legacy recreates the original game's gameplay in Voxel-style visuals, and includes new level editors so you can create your own Runners, levels, and items. But despite the fancier visuals, the core elements of the game (including the enhanced editors) look to be much the same as its ancestor.
Check out the Lode Runner Legacy trailer: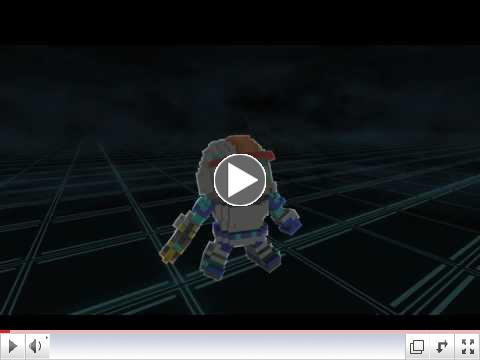 Lode Runner Legacy lands on Steam PC's July 13th, 2017.
More information